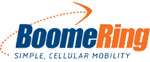 BoomeRing is a fast-growing software company providing mobility and converged communication solutions for enterprises, fixed-line and alternative operators worldwide, generating new revenue opportunities through enhanced services and dramatic increases in usage and ARPU. BoomeRing's rapidly expanding client portfolio and partner network includes ma...
Read more

ITS Telecom is a leading company with a strong market presence in more than 45 countries that develops, manufactures, and markets complete cellular, voice, data, and video solutions for a highly effective business environment. ITS Telecom's flagship Cellular Gateways solutions with analog, ISDN BRI and ISDN PRI interfaces are widely interoperable w...
Read more

Motorola is known around the world for innovation in communications. The company develops technologies, products and services that make mobile experiences possible. Motorola's portfolio includes communications infrastructure, enterprise mobility solutions, digital set-tops, cable modems, mobile devices and Bluetooth accessories. Motorola is committ...
Read more

Samsung Electronics Co., Ltd. is a global leader in semiconductor, telecommunication, digital media and digital convergence technologies with 2007 consolidated sales of US$103.4 billion. Employing approximately 150,000 people in 134 offices in 62 countries, the company consists of four main business units: Digital Media Business, LCD Business, Semi...
Read more

Sky Networks is a technology company created in 2011 that specializes in delivering solutions that allow service providers to reliably deliver innovative applications and services that scale across the rapidly expanding universe of digital devices and networks that make up our world. Formed by the same group that brought the industry the converged ...
Read more