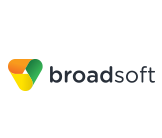 BroadSoft creates voice over IP (VoIP) application software that enables telecommunications service providers to offer the most advanced calling features to enterprise and residential customers. BroadSoft's BroadWorks application software is the VoIP platform of choice for the delivery of hosted telephony, multimedia and unified communications and ...
Read more

Since 1998, Centile has been at the forefront of convergent technology developments and is now the leading European innovator of unified communications network platforms, hosted solutions, and end-user applications targeting enterprise customers working in partnership with fixed, mobile and web-based network operators.

Digivox is one of the leaders in unified communications' solutions for businesses that is impacting the growth and productivity of enterprises of diverse sizes and markets. Our solutions allow for total integration between companies, work teams and customers to allow for the management of communication by any means or place; unifying all informatio...
Read more

Ericsson is the world's leading provider of technology and services to telecom operators. The market leader in 2G and 3G mobile technologies, Ericsson supplies communications services and manages networks that serve more than 195 million subscribers. The company's portfolio comprises mobile and fixed network infrastructure, and broadband and multim...
Read more

IPgallery is a world leader in delivering IP-based solutions and applications for advanced converged communications. Based on IPgallery's 15 years of development of the ALL-IP CAssiopeia core network switching products the company provides quad-players, MSOs, ILECs, wireless operators and service providers advanced and converged personalized commun...
Read more
Kapsch CarrierCom AG is part of the Kapsch Group and is the system innovator for communication technology solutions for operators of fixed, mobile and data networks. The company's know-how covers optical transmission equipment, radio relay systems, voice switching systems, converged GSM(R)/GPRS/UMTS/WLAN mobile networks and data equipment for ATM, ...
Read more

A division of established technology provider Data Connection, MetaSwitch was founded with a vision to simplify the delivery of next generation voice services, building seamlessly on existing networks. This is a vision on which we have consistently delivered with a series of ground-breaking milestones. As part of Data Connection, MetaSwitch benefit...
Read more
MFI Soft is a Russian vendor that provides software solutions for IP-based communications and networks worldwide. MFI Soft has over 20 years expertise in software development for IP-based communications. MFI Soft products enable operators and corporate clients to build a rich set of voice and multimedia services, protect networks from fraud and DD...
Read more
NEC Corporation is one of the world's leading providers of Internet, broadband network and enterprise business solutions dedicated to meeting the specialized needs of its diverse and global base of customers. NEC delivers tailored solutions in the key fields of computer, networking and electron devices, by integrating its technical strengths in IT ...
Read more