base7 is an software engineering company specialising in protocol stack, signalling gateway, media gateway controller, RAN and backhaul products for both fixed and mobile next generation telecommunication networks. With a massive range of protocol and variant support covering signalling, charging and intelligent network protocols base7 allows prod...
Read more

blueC specializes in enterprise Call Content and Recorded Call Management software and is a leading solution provider in the Insurance Carrier/Broker/Agency market. blueC was awarded an Insurance Canada Technology Award ("ICTA") for its flagship blueButler™ offering. blueButler is uniquely able to address the entire Insurance Agency market as it is...
Read more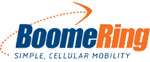 BoomeRing is a fast-growing software company providing mobility and converged communication solutions for enterprises, fixed-line and alternative operators worldwide, generating new revenue opportunities through enhanced services and dramatic increases in usage and ARPU. BoomeRing's rapidly expanding client portfolio and partner network includes ma...
Read more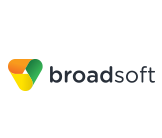 BroadSoft creates voice over IP (VoIP) application software that enables telecommunications service providers to offer the most advanced calling features to enterprise and residential customers. BroadSoft's BroadWorks application software is the VoIP platform of choice for the delivery of hosted telephony, multimedia and unified communications and ...
Read more

Since 1998, Centile has been at the forefront of convergent technology developments and is now the leading European innovator of unified communications network platforms, hosted solutions, and end-user applications targeting enterprise customers working in partnership with fixed, mobile and web-based network operators.