eZuce develops, markets and supports the first enterprise class open source derived unified communications application platform. openUC™ is a complete solution for enterprise communication, including voice, video, instant messaging, presence, conferencing, collaboration, unified messaging, call center, and mobility. It delivers immediate results, h...
Read more

fabbricadigitale provides Saas innovative software platforms, pursuing a constant quest for technological excellence. Business Units include: Unified communications (www.boxedUC.com), Multimedia (www.XuniPlay.com), Transportation & Defense, and Outsourcing Services (boxedVDI). fabbricadigitales' products include: boxedUC: integrated and scalable Un...
Read more

For nearly 25 years FaxBack has been a leading fax messaging company with solutions that radically simplify the way organizations communicate. We provide award-winning network fax servers, fax-on-demand, broadcasting, web-to-fax applications as well as real-time, hosted and premise-based VoIP fax solutions that streamline information processes, get...
Read more

Fenestrae, founded in 1990, is a leading provider of Unified Communications software products that help organizations optimizing their FAX, SMS and MMS communications with customers and partners. Fenestrae is a Microsoft Gold Certified Partner, and has customers in financial services, government, healthcare and many other industries.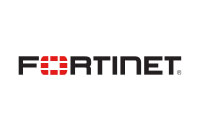 Fortinet (NASDAQ: FTNT) secures the largest enterprise, service provider, and government organizations around the world, and empowers its customers with intelligent, seamless protection across the expanding attack surface. Fortinet and AudioCodes enable secure and reliable all-IP voice and data networks.

Genesys, the world's #1 Customer Experience Platform, empowers companies to create exceptional omnichannel customer experiences, journeys and relationships. Trusted by over 4,700 customers in 120 countries, Genesys orchestrates over 24 billion contact center interactions per year in the cloud and on premises.
The IBM eServer BladeCenter Alliance Program joins the exemplary architecture of IBM eServer BladeCenter with the innovative technological skills of companies from a wide range of disciplines. These companies have chosen the IBM eServer BladeCenter because they believe the architecture adds value to the blade solutions that they create for their cl...
Read more