Overview
AudioCodes' RX20 Huddle Room Voice Solution is designed to turn any space into a smart meeting room by delivering high voice quality in a powerful and cost-effective package that is simple to operate and manage.
With an intuitive room experience that delivers enhanced audio, the RX20 Huddle Room Voice Solution delivers quick setup time for Microsoft Teams and Skype for Business meetings so anyone can join calls quickly and manage participants easily. Advanced underlying voice technology ensures that both on-site and remote call participants can benefit from high definition audio.
Together with the RXV80 Stand-alone Video Collaboration Bar, the RX20 Huddle Room Voice Solution extends room pickup to support video-enabled collaboration sessions. In conjunction with the One Voice Operations Center management platform, the integrated solution delivers comprehensive lifecycle management and analytics.
Benefits
Maximizes the effectiveness of huddle rooms and small meeting spaces
Simplifies and accelerates user adoption of collaboration software
Enhanced audio delivers voice quality with dynamic leveling and full-room pickup
Full integration with Microsoft Teams and Skype for Business
Centralized management and control for lower operational costs
Features
Effective meeting experience with loud and clear voice quality
Typical scalability options from 6 up to 15 users
Full lifecycle management
Voice quality monitoring with OVOC
Standalone solution - no computer needed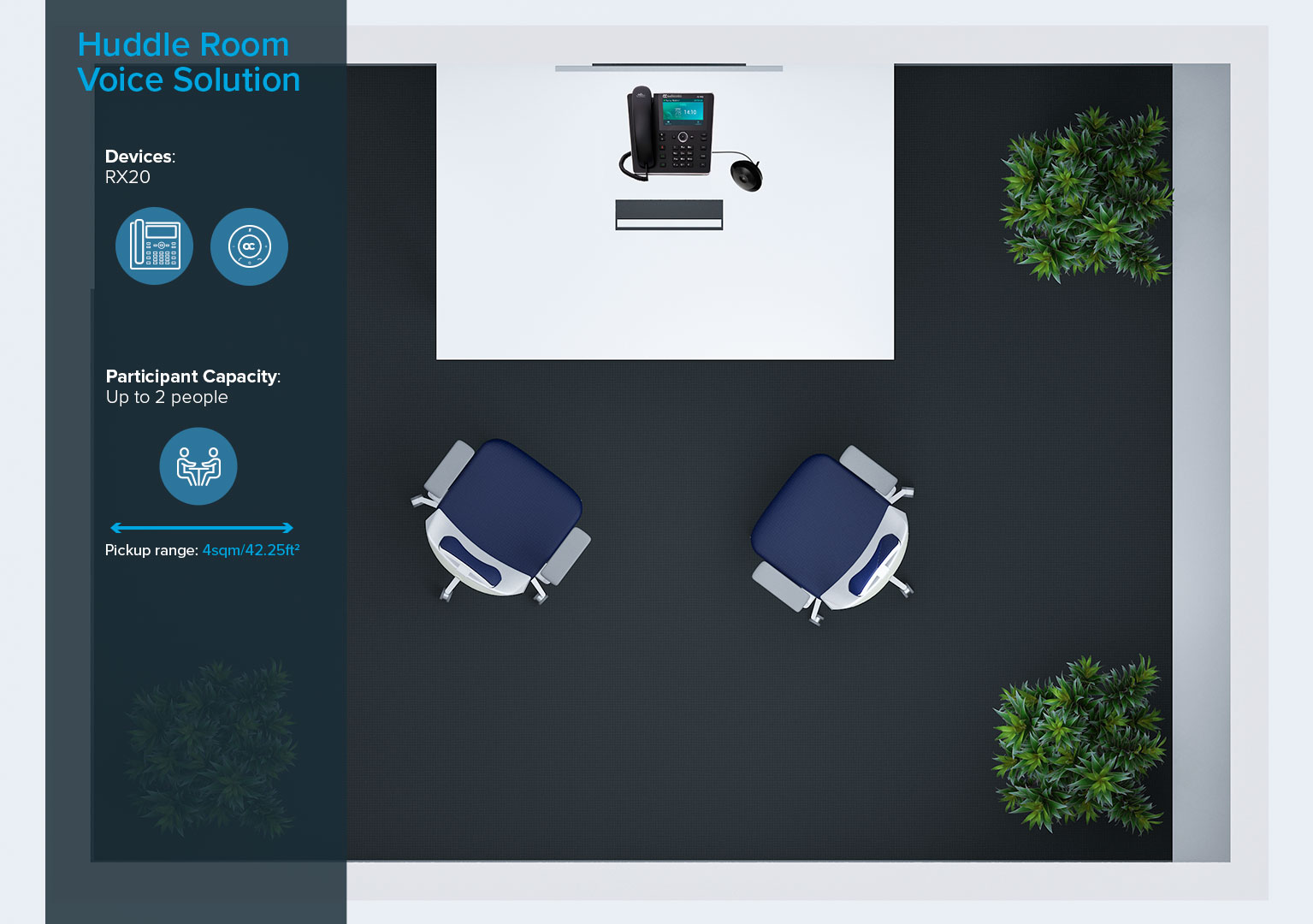 Multiple Boss Admin on AudioCodes IP Phones
AudioCodes' Boss Admin functionality uses the 440HD's integrated sidecar and the 450HD's large touch screen to replicate the simplicity of the legacy workflow.
AudioCodes IP Phones - Simplicity WINS User Satisfaction
The AudioCodes 400HD series of IP phones are ideal for the service provider hosted services, enterprise IP telephony and contact center markets.
AudioCodes 450HD IP Phone Review
This video gives a brief overview of AudioCodes' 445HD IP phone, the executive high-end business phone member of the 400HD series.