Introduction to VocaBOT
VocaBOT is reinventing voice-driven customer service automation.
Using AudioCodes' state-of-the-art voice recognition technology, together with the advanced Guided Natural Language Understanding (Guided-NLU) engine, VocaBOT provides callers with the most advanced, user-friendly customer service experience - enabling immediate access to information and organizational actions 24/7 and with no waiting time.
By significantly upgrading customer service abilities, VocaBOT helps maintain consistent high-levels of customer satisfaction while reducing operational costs associated with customer service, making organizational services easier and more accessible than ever before.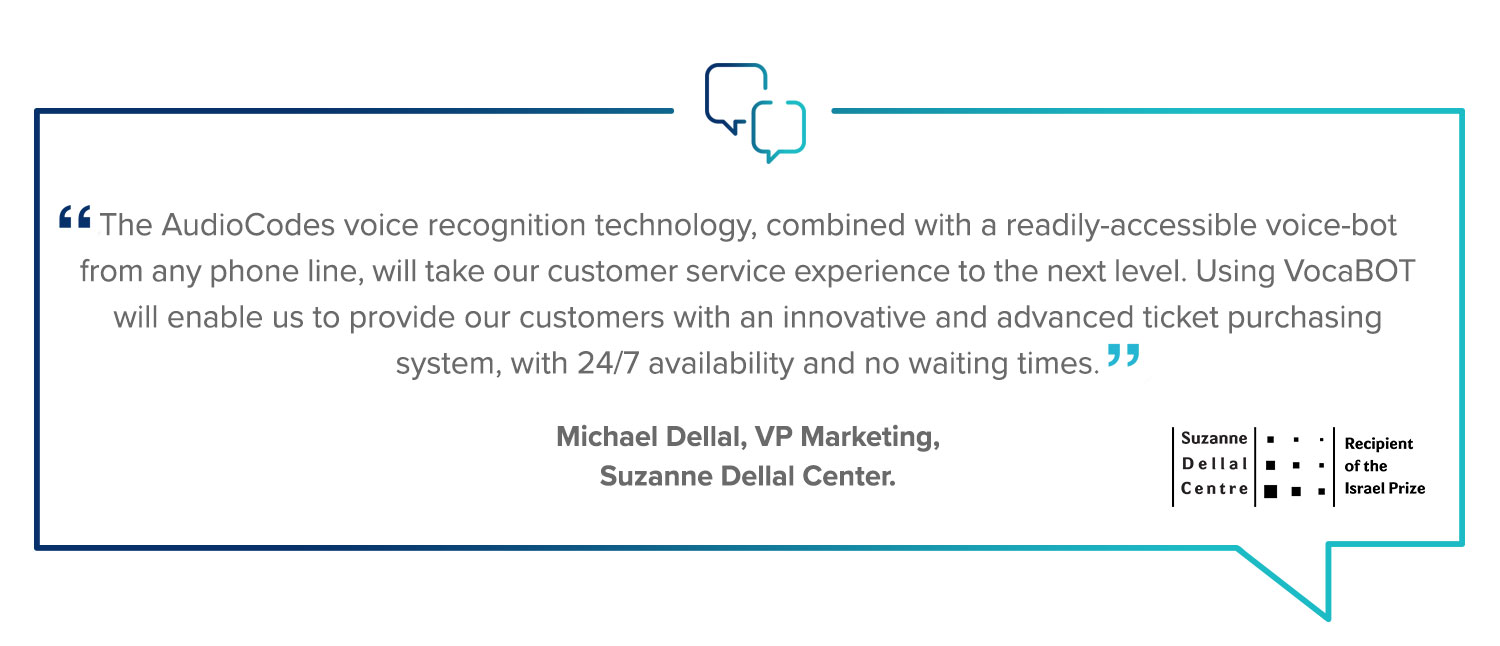 Why VocaBOT?
Providing customers with automated customer service 24/7 with zero wait times
Connects to 3rd party CRMs, billing systems, ticketing platforms and more
Supports both inbound and automated outbound calls for voice-driven form filling, surveys and reminders
Automatic handling of simple customer service requests for better allocation of phone operators and focus on higher-complexity service cases
Incoming callers are free to use everyday language and common terms
Technical Highlights
Built-in Guided-NLU engine provides wide coverage of industry-related enterprise jargons
Full support in Hebrew, English (U.S.) and German (DE) departments - with a wide coverage of dialects and accents
Available for easy cloud-based integration (AWS) or on-premise deployment
Easy automatic synchronization over CSV
Complete calling reports, analytics and bot flow management using the AC Voca Web Management Interface