Introduction to VocaONE
VocaONE - AudioCodes Voice-driven Calling Assistant, is an easy-to-use solution that enables organizations, public institutions and retailers to handle thousands of calls each day, while maintaining high-quality customer experience.
Based on AudioCodes state-of-the-art voice recognition technology, VocaONE provides callers with an 'always-on', 24/7 calling solution that dramatically improves customer experience and satisfaction, while significantly reducing costs associated with customer service.
VocaONE includes a built-in Guided-NLU engine which provides a wide coverage of industry-related enterprise jargons, enabling users to use their natural language rather than having to learn a new set of operational terms and words. By allowing callers to use their familiar, every day, language, VocaONE increases both engagement and satisfaction, by presenting an authentic and unparalleled customer experience.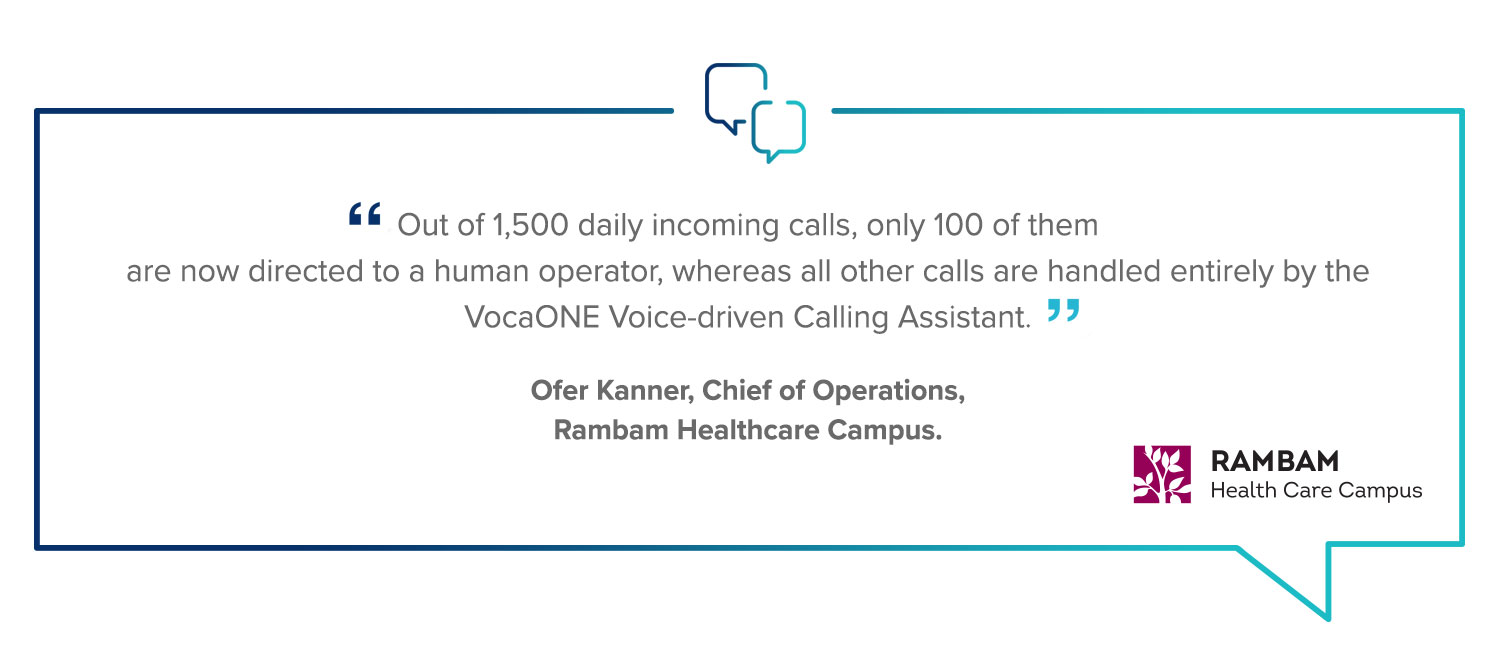 Why VocaONE?
Zero wait time and immediate response for incoming calls 24/7
Simple, intuitive and user-friendly interface for all types of demographics
Automatic handling of simple calling requests allowing phone recpetionists and operators to focus on higher-complexity tasks
Incoming callers are free to use everyday language and common terms
Technical Highlights
Built-in Guided-NLU engine provides wide coverage of industry-related enterprise jargons
Full support in Hebrew, English (U.S.) and German (DE) enterprise department names, with a wide coverage of dialects and accents
Available for easy cloud-based integration (AWS) or on-premise deployment
Easy automatic department names synchronization over CSV
Complete calling reports, analytics and service management via the AC Voca Web Management Interface