Introduction to VocaSDK
VocaSDK is a mobile voice recognition engine, developed by AudioCodes, specifically designed to enhance smartphone applications with voice activation capabilities. VocaSDK can be easily embedded to any mobile technology (iOS & Android), and allows developers to instantly upgrade their users' mobile experience by introducing them to the innovative world of voice-driven actions.
This ultimate mobile voice-recognition engine features a Speaker Adaptation tool allowing the app to constantly learn and improve accuracy rates for known speakers, enhancing the device's personalization creating a truly unique user experience.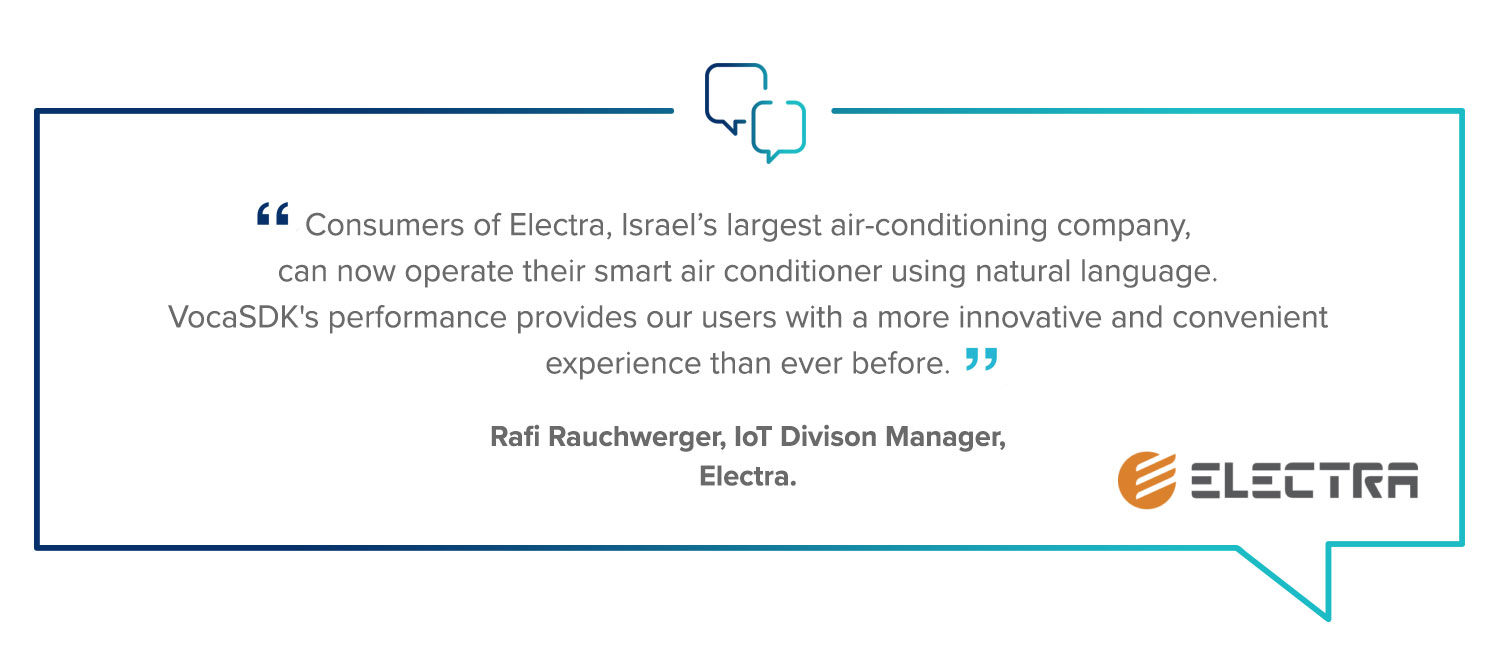 Why VocaSDK?
The ultimate go-to mobile voice recognition engine enhancing any mobile application or app-based BOT using free language commands
Fully operational even with no internet connection
Speaker Adaptation technology to improve accuracy rates for known speakers, as identified by the user's device
Technical Highlights
Full support in Hebrew, English (U.S.) and German (DE) voice commands - with a wide coverage of dialects and accents
Quick, easy embedding with complete SDK documentation and professional R&D support