One Voice Operations Center for cloud VoIP deployments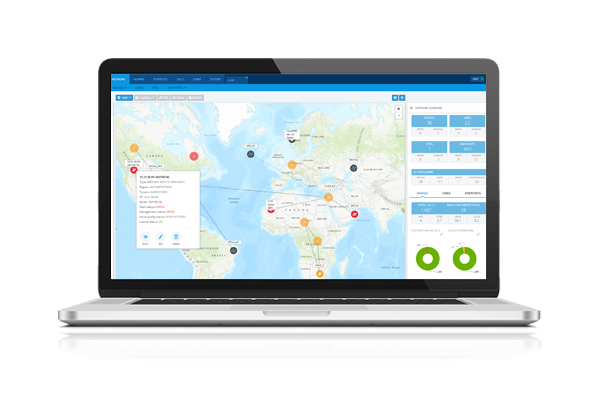 Available as an App on the Microsoft Azure Marketplace, AudioCodes One Voice Operations Center (OVOC) is a voice network management solution that combines management of voice network devices and quality of experience monitoring into a single, intuitive web-based application.


OVOC enables administrators to adopt a holistic approach to voice network lifecycle management by simplifying and automating routine tasks, as well as assisting in supporting fault detection and correction. Thanks to OVOC's clear GUI design, system administrators can manage the full lifecycle of VoIP devices and elements from a single point of access, saving time and operating resources. This simplifies a variety of tasks that would otherwise be complex and time-consuming, including root cause analysis, VoIP network device management, and bulk software updates.


---
Subscribe to the OVOC App on Microsoft Azure Marketplace with an evaluation license
---

Highlights
Use a single cloud-native application for network management, configuration, and quality monitoring
Increase system availability and accuracy with improved troubleshooting and root cause analysis
Generate actionable insights into network trends and performance
Ensure support for Microsoft Teams and Skype for Business environments
Deliver auto-provisioning for visibility into the entire AudioCodes portfolio