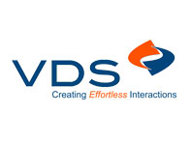 Voice Data Systems
Grand Rapids, Michigan, United States
Platinum Partner
One Voice Partner
Voice Data Systems is an AudioCodes Platinum Partner
Choosing a Cloud Contact Center Solution Shouldn't Be Frustrating…
VDS removes the uncertainty and frustration of the buying process by guiding organizations to the right contact center solution.
VDS is a client first consulting firm focused on strategy, business outcomes, and technology.
VDS provides unique, holistic consulting services to optimize your customer contact center, inspiring and designing transformational change to modernize and prepare your business for the future. We are flexible, offering vendor and service solutions based on your distinct needs.
Headquarters
210 Front Avenue SW
Grand Rapids, Michigan 49504, 
United States

Contact Us