Overview
Genesys, the world's #1 Customer Experience Platform trusted by over 4,700 customers in 120 countries, has teamed up with AudioCodes to offer contact centers a complete and synergic end-to-end solution that integrates all components into a one-stop-shop. In this way, customers can benefit from a quick and easy migration to an all-IP contact center with low risk and at a low cost.
Genesys and AudioCodes offer a complete, end-to-end solution consisting of a Customer Experience Platform, voice devices, applications and a service suite. With this pre-integrated, tested and certified solution, contact centers benefit from lifecycle management with peace of mind from purchase to installation. Rigorous testing and validation of all components is performed by Genesys R&D, ensuring a smooth migration to an all-IP environment and the reliable operation of the customer experience solution.
AudioCodes Solutions for Genesys Contact Centers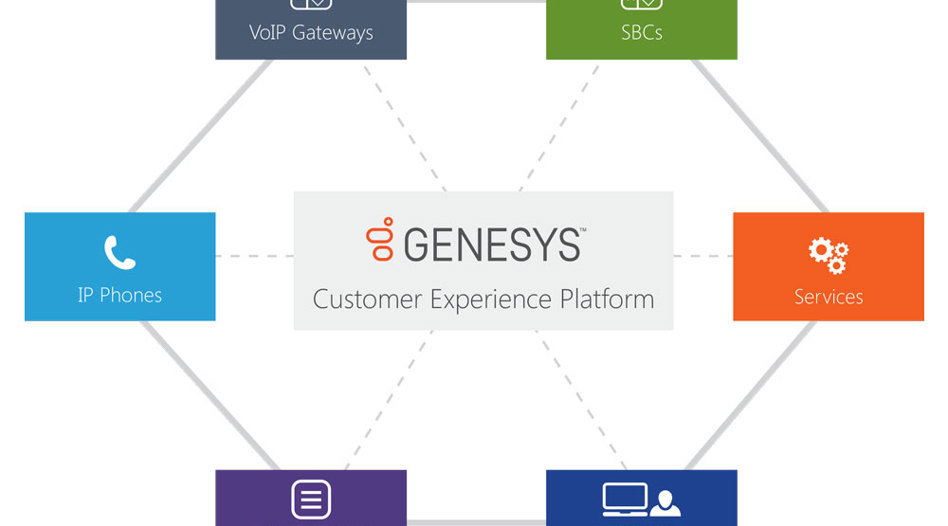 Benefits
Reduce TCO: Pre-integrated single vendor and point of support
Reduce Risk: Quick, reliable and safe deployment of an end-to-end turnkey solution
Accelerate Deployment: Fully tested, interoperable and certified solution
Assure Quality: Excellent voice quality, network performance, and centralized monitoring
Features
Complete end-to-end solution, consists of all the hardware, software and services suite
Joint vision and roadmap for new features and functionality
Reduce SIP deployment and management time and cost with pre-integrated, tested, and certified solution
Simplify logistics
Single point of contact for all support issues
Fully tested solution via continuous cross certification and validation in joint lab facilities
Ticketmaster Case Study
Elizabeth Gotto, senior vice president of Global Contact Center Technology at Ticketmaster shares her journey to converting their global contact center to SIP with Genesys, AudioCodes and Verizon.